Europeans GO DIGITAL to.. Thessaloniki!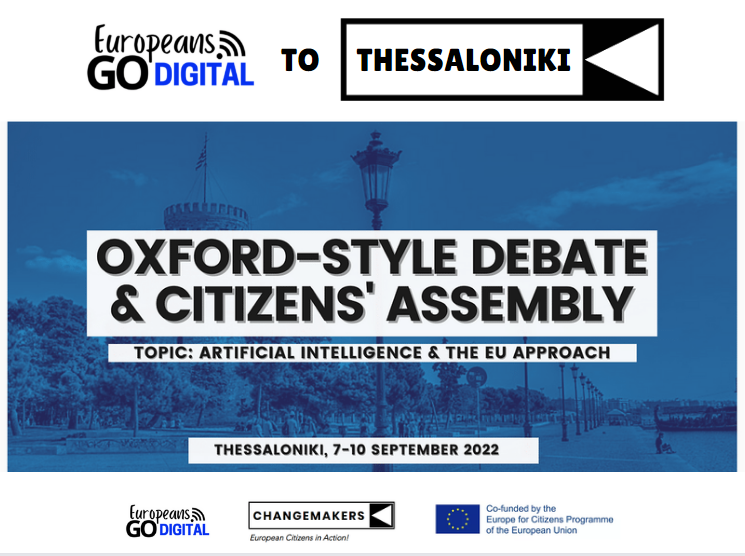 We are honored to host the 3rd event of the
EU CHANGEMAKERS
-
Europeans Go Digital
in collaboration with
EucA
(European University College Association.)
Is Artificial Intelligence a threat or an opportunity? How EU should approach it and regulate it?
See you in Thessaloniki from 07-10/09 to debate about it with other young people. Your opinions matter!
Do you have passion or drive to make a change around you?
Do you enjoy or want to practice your social skills?
Do you enjoy debating and arguing your point of view?
More than a thinker, are you a doer eager to test ideas and engage people around you?
Are you ready to go out of your comfort zone and face new challenges internationally?
If you said Oh, yeah! to at least one of these questions… we want to hear from you!
WHO? Students and young people 18-25 aged from EU countries.
COSTS & TRAVEL DETAILS: Costs of travel, accommodation for 3 nights and some meals are covered! Arrivals are expected to be the day before the first day and departures in the afternoon of the last day.
Any questions? contact! info@euca. eu!
Download
here
the call for applications!