Perrotis College organizes the opening conference of the Life project RecOrgFert PLUS. The virtual event will take place on June 30 from 11:00-13:00 (Athens time).
Use the form to register and visit the project website.
Conference agenda.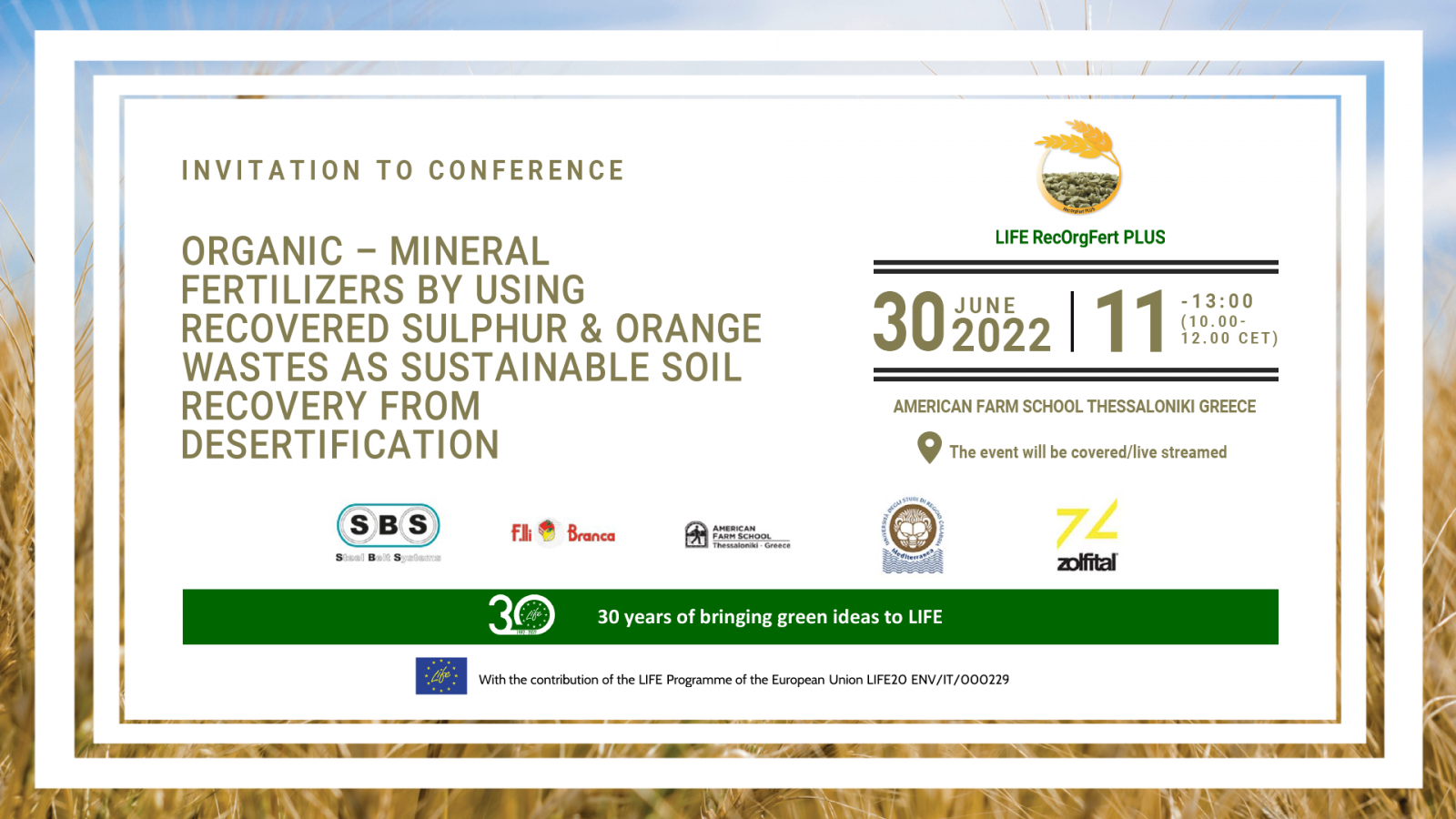 LIFE RecOrgFert PLUS is funded by the European Union under the LIFE Programme. It brings together five partners to reach an important goal: sustainable organic-mineral fertilizers produced by an innovative production process.
The Project aims at recovering alkaline and infertile soils through the final development and fine-tuning for the market of a new organic-mineral fertilizer. This new organic-mineral fertilizer is produced with a patented technology using Sulphur fine-mixed with bentonite clay (to make it friable and easy to be absorbed by plants) and dried orange peels, locally sourced from polluting agricultural wastes, such as orange peels
LIFE RecOrgFert PLUS contributes to United Nations Sustainable Development Goals (SDGs) related not only to climate change and environment but also to poverty, inequality and quality of life ones, specifically:
Fertile land
Reverse the desertification process
Reduction in soil biodiversity
No chemical components