George Coumantaros Foundation award two Nigerians postgraduate scholarship to study at Perrotis College
Alfred Chukwubuikem Ezeonu and Simon Ojonugwa Edegbo are two 27-year-old Nigerians who are pursuing their graduate studies at Perrotis College, thanks to scholarships funded by the George S. Coumantaros Foundation in collaboration with the "Flour Mills of Nigeria (FMN) Group".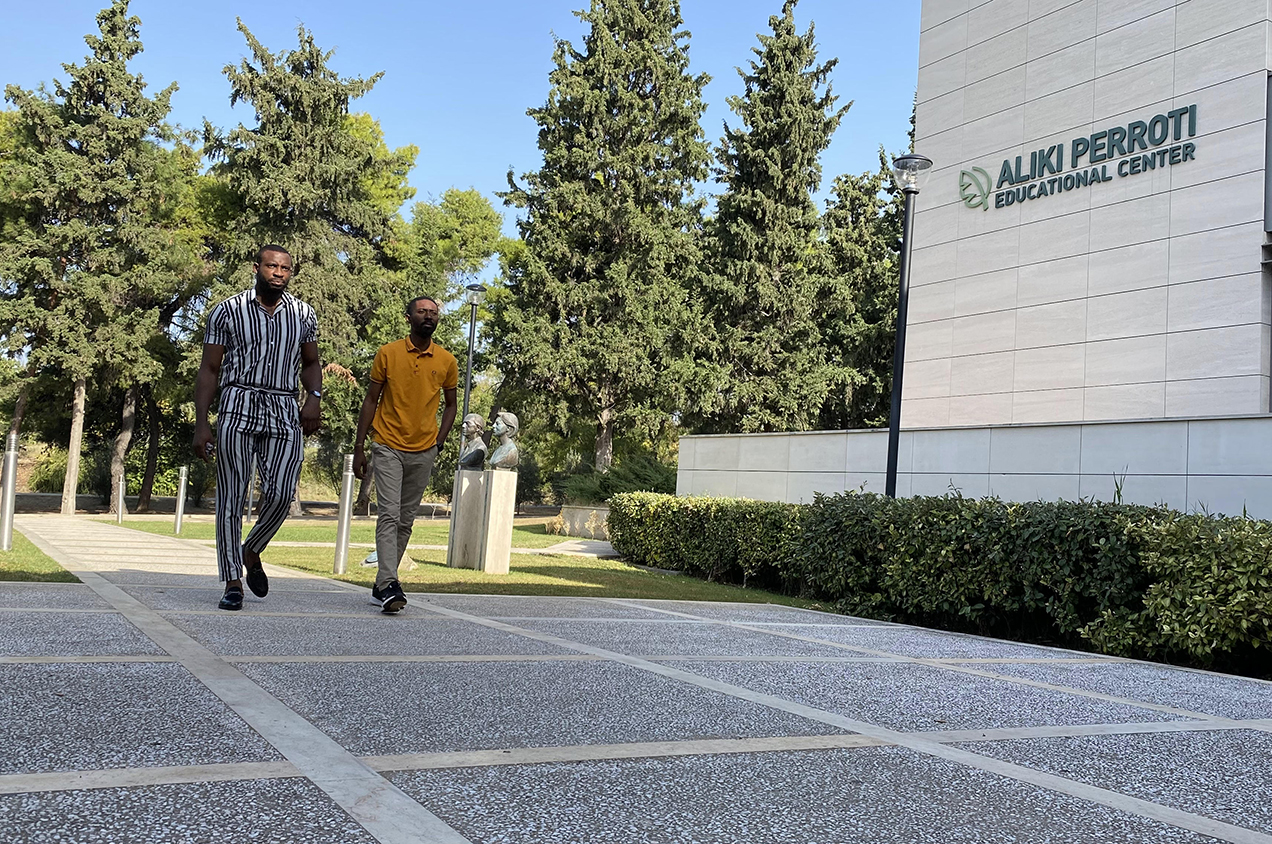 Alfred and Simon were both born in 1995, in Anambra and Kogi respectively. Alfred holds a bachelor's degree in Food Industry and is now following the master's degree in New Food Product & Business Development, while Simon has a bachelor's degree in Agriculture and is pursuing a master's degree in Sustainable Agriculture and Management.
It was just a few months ago, when they were informed of the decision of the George S. Coumantaros Foundation to fund - in collaboration with the company "Flour Mills of Nigeria (FMN) Group" - two full scholarships for graduate studies at Perrotis College. They applied and were selected among 1,100 candidates!
"I wanted to pursue a master's degree at a high-level educational Institution. Therefore, when the scholarship was announced it was an opportunity I couldn't miss," said Alfred. "For a long time I was looking for a master's program in Precision Agriculture, and specifically in Europe. I cannot begin to describe my excitement when I found out about the scholarship and of course how happy I was when I got accepted", Simon added.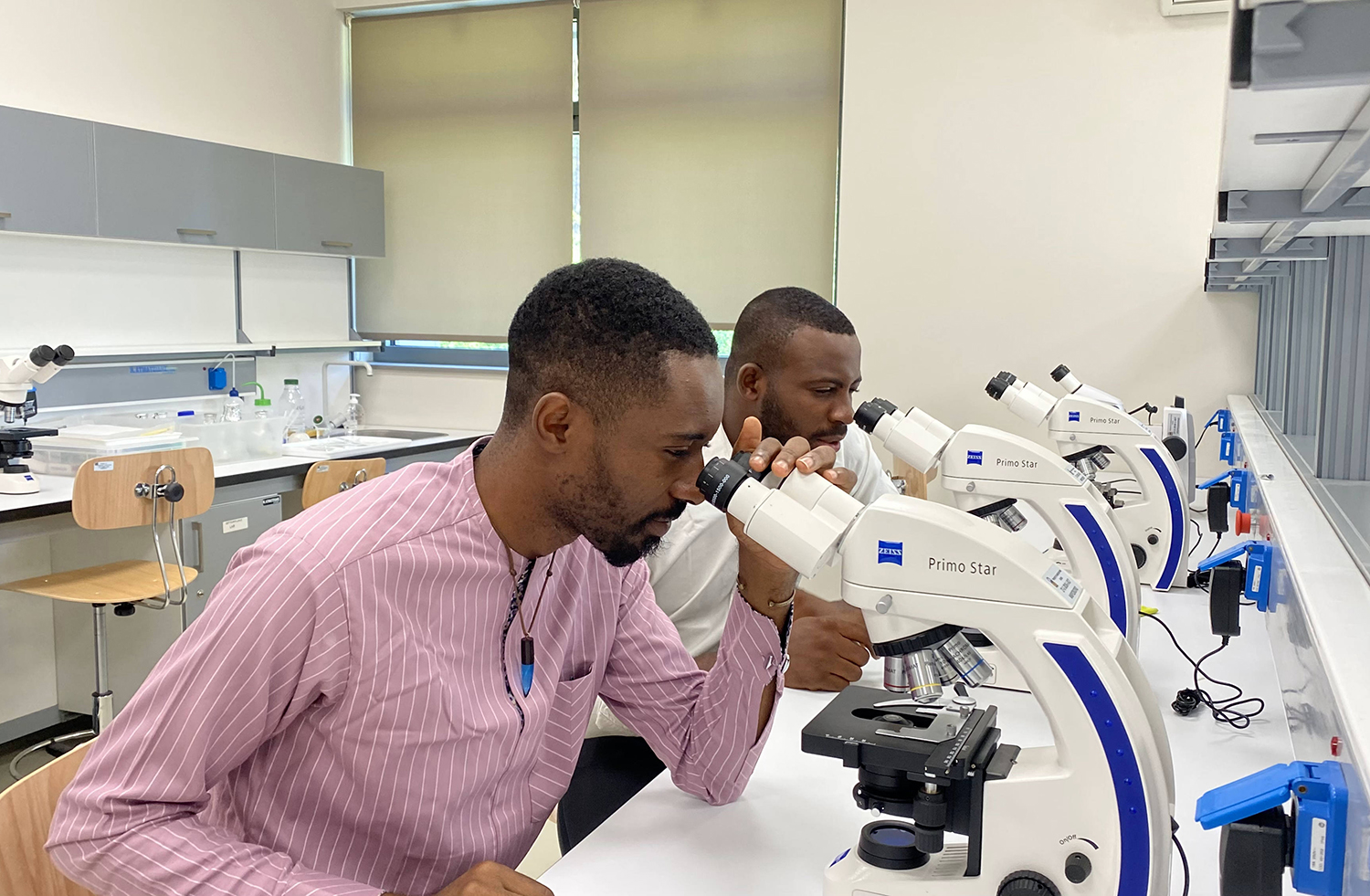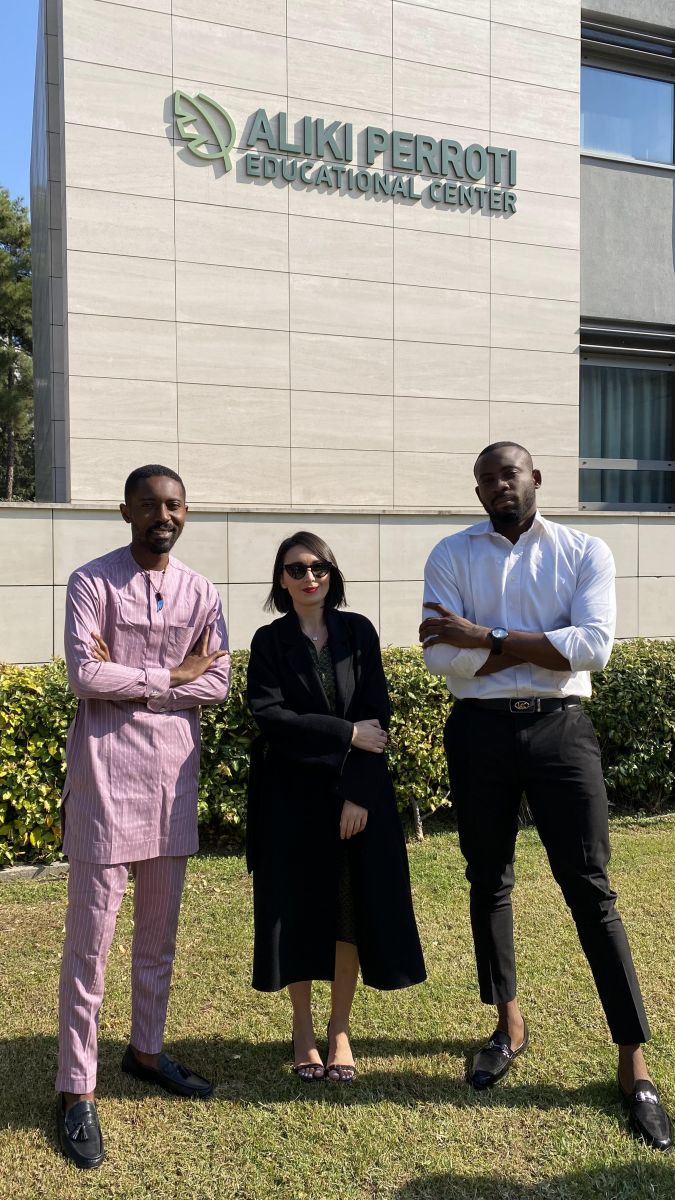 They both admit that apart from mythology, the only thing they knew about Greece was...Giannis Antetokounmpo. One of the first things that impressed them when they set foot in Greece was the weather, the flora and... the food! "Perrotis College campus is beautiful. The classrooms and laboratories are state-of-the-art. The professors are incredibly approachable and friendly. Always available to ask them anything you want," Alfred emphasised. "When we arrived at Perrotis College we had a very warm welcome by everyone! I didn't feel stressed at all. Faculty and staff are very approachable and always there for us," added Simon.
It should be noted that George Coumantaros (July 23, 1922 – October 17, 2016) was a Greek businessman and sailor. He was the founder of Southern Star Shipping, a private international shipping company and Flour Mills of Nigeria, a public company listed on the Nigerian Stock Exchange. He competed in and won many yacht races, including the Bermuda Race. He was Grand Archon of the Greek Orthodox Church.
As for Nigeria, the West African country is considered an emerging mixed economy market with abundant natural resources, developed economic sectors, telecommunications, transport and stock market, which is the second largest on the continent. It ranks 30th in the world in terms of GDP, according to 2012 data. About 30% of Nigerians are engaged in agriculture, with major crops: beans, sesame, cashews, cassava, cocoa, maize, millet, melon, palm oil, rice, rubber, sorghum, soy and yam.